Historic Scotland digitally scan New Lanark
August 28 2009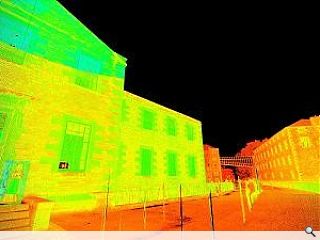 A team from Historic Scotland and Glasgow School of Art have begun to digitally scan New Lanark in 3D as part of the Scottish Government's drive to digitally document the countries five World Heritage Sites and five international heritage sites.
New Lanark is the first of these illustrious subjects to get the laser treatment to better inform and educate people of the historical and cultural significance of the site.
A full record of the natural and built environment at Robert Owen's famous model town will be generated in 3 dimensional millimetre perfect detail for a snapshot of the location in time that can be recalled to inform any future repair.
The scanning process is expected to take until mid September with final images being released later in the year.
Back to August 2009