Network Rail propose new north south line
August 26 2009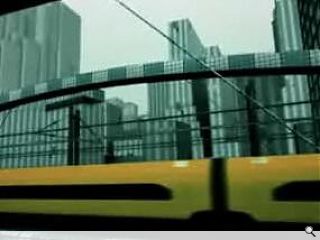 Network Rail, the company responsible for maintaining Britain's rail infrastructure, is proposing to construct a £34bn high speed line to connect Glasgow and London in 2hrs and 16min by 2030.
Three of Britain's largest cities, Liverpool, Manchester and Birmingham would share in this rail bonanza bringing the capital within ready commuting distance for many.
Built in stages Birmingham would be the first city to benefit, possibly seeing a high speed connection as early as 2020.
The high speed rail revolution in Europe has largely passed the home of rail by with the Channel Tunnel rail link representing the nations sole speed friendly track.
Some 1,500 miles of rail would have to be laid to accommodate a new generation of 200mph trains, which would require construction of 138 bridges along its length.
Westminster must consider the cost and environmental implications of such an endeavour before it can approve any plans however, which would take five years to develop in any case.
Britain has enjoyed something of a rail renaissance in recent years with passenger numbers climbing 40% over the past decade, a trend that if continued would see many lines at full capacity by 2024.
A CGI concept illustration can be viewed here,
http://www.networkrail.co.uk/aspx/5890.aspx
Back to August 2009