Future Scotland part deux
August 26 2009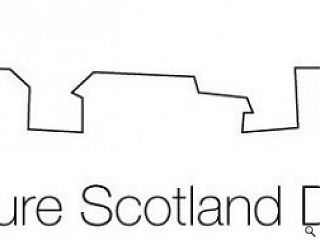 The second in our two part retelling of the Future Scotland Sustainable places debate picks up with the Scottish parliament debating chamber still echoing to
Germaine Greer's
opening salvo.
The onerous task of follow up fell to Peter Clegg who took to the stage with the words "I'm a fraud". The architect, one third partner of the Fielden Clegg Bradley studio, works in low energy design but professed: "I shouldn't be here – I hate the word sustainability, it's overused, abused and I've already blown my credentials by flying up from Bristol this morning!"
The onus was now on Clegg to: "Defend his profession from the intriguing tirade by Germaine", but he was hindered in this ambition by the Scottish Parliaments projector system which cannot be used in sunshine - too much natural light spills onto the screen, prompting the remark: "However uplifting the space we need to get the functionality right."
Picking up the sustainability theme Clegg stated that great strides have been made in insulation since his early days as an architect with heat loss through walls and windows now some 90% less and an equivalent reduction in power consumption now being effected with the humble light bulb. Technology still has a way to go with photovoltaic cells however – they are still not cost effective, but Clegg contends that new production techniques in China will make them so by 2014.
It's not the buildings par se that will present the greatest future challenge, but the contents within as Clegg revealed: "It's not our buildings now that use most energy, it's the people within using electrical equipment. Despite all our time and energy our new schools are performing at half what we calculated because of the heating effect of IT equipment – we're air conditioning our schools now. If you buy a piece of computer equipment there is no energy certificate, despite them being a major contributor to global warming."
Content to remain seated Deyan Sudjic picked up the baton saying: "There are parts of Glasgow and Edinburgh which have been demolished every 20 years since 1920, we throw things away too easily. There are not enough ideas."
Sudjic went on to simplify the urban environment to two key ideas. The "Ultra high rise Corbusien model" and an "English antipathy to cities" which has given rise to growing dormitory towns and suburban encroachment upon the countryside. Sudjic said: "We need to examine alternative ideas not these polar opposites."
No mention of Scotland's tenements was made but Sudjic did quote an architectural philosopher who observed: "If you examine a spoon closely enough you can imagine the city that a society that lived on it would look like." Sadly for Sudjic his own musings took place over a plastic utensil in a BA departure lounge.
Blunting Greer's earlier mooted Needles Sudjic pointed out the inconvenience of sharing a high rise with a pet owner, Hells Angel or indeed a crack dealer could prove problematical for prospective tenants. To which Greer interjected that separate pet owning towers could be built and leaving the door open on an inevitable Sudjic retort: "So you'd have a pet needle, a Hells Angel needle and a crack needle!?"
Back to August 2009