Airdrie Church reborn
August 21 2009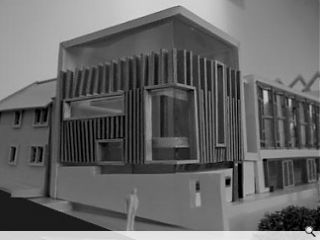 Following news of grave digging at Old Wellwynd Church in Airdrie the following proposal from GCA architecture + design has been unearthed.
GCA are in process of transforming the sombre, grey cemetery into a colourful place of life but will retain as many period features as possible from the existing church by transforming it into a dramatic open atrium. This meshes with a contemporary addition via a glazed stairwell that culminates in a corner feature in symmetry with the church.
Accommodating office space, conference facilities and a healthy living shop and café, the community hub should be complete by Summer 2010.
Back to August 2009