Bodies exhumed for Airdrie Community Centre
August 20 2009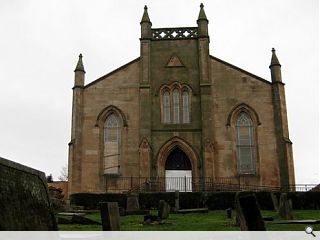 New life is being brought to Airdrie Town centre after bodies were exhumed from a disused church by contractors building a new community centre.
Old Wellwynd Church is being developed by North Lanarkshire Council to become a £3m social enterprise centre.
Accommodation will be offered to the voluntary sector, providing a café, crèche, conference facilities, a shop and meeting rooms.
The façade of the former church will be retained to provide an atmospheric haunt for the Airdrie community by autumn 2010.
The bodies have been re-interred at nearby New Monklands Cemetery.
Image by
Gertie DU.
Back to August 2009