Archial pen Southampton offices
August 20 2009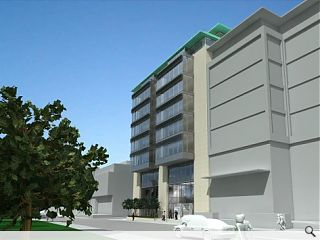 Sir David Murray has unveiled his second big property deal this week in a collaboration with Archial architects in Southampton.
Planning permission has been secured for the replacement of Cumberland Place, with a 10 storey office development. Sporting masonry stone piers, extensive glazing and natural copper cladding the design is intended to maximise the site.
Cameron Walker, director at Archial Architects, said, "The elevations have been designed with reference to the historic treatment along Cumberland Place and Brunswick Place and will present a well defined three storey 'base' and high quality public realm at ground level. A glazed pavilion form set back at the top level, will reduce the visual impact of the building from Cumberland Place, and will complete the vertical composition when viewed from across the parks.
Back to August 2009