Canada calling
August 17 2009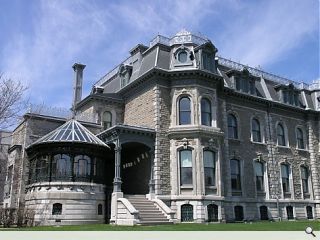 Freight Design's Marketing manager John McDonald, previously Director of Communications and Enterprises at the Lighthouse, is heading to Montreal to promote the Canadian Centre for Architecture (CCA) internationally.
McDonald said: "It's not every day that such an incredible opportunity presents itself. Having gone through an arduous international selection process, it's one I couldn't turn down. I'm looking forward to working closely with Executive Director Mirko Zardini and other members of the senior international executive team at the CCA, to help inject vitality and energy into the 30 year old institution and to spark new relationships with audiences across Canada and the world."
The Canadian Centre for Architecture is an international research centre and museum founded in 1979 on the conviction that architecture is a public concern. Based on its extensive collections, the CCA aims to advance knowledge, promote public understanding, and widen thought and debate on the art of architecture, its history, theory, practice, and role in society today.
Back to August 2009