Glenrothes shunned by fund
August 6 2009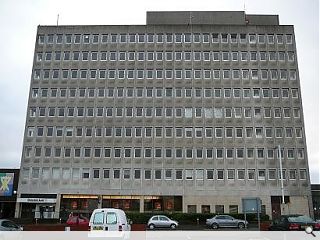 A range of towns from across Scotland have secured funding from The Scottish Governments town centre regeneration fund, a £60m pot to reinvigorate troubled urban centres.
Money was dolled out across a wide geography with towns from Hawick to Dingwall benefiting, however absolute cash injections remain small with just £40m being shared amongst the 48 winners.
Missing out on funding was the crowned Carbuncle king, Glenrothes, with funding being routed to arch rival Kirkcaldy instead although the Fife new town is still in the running for £20m of second tranche funding.
North Lanarkshire, a favoured stomping ground for Carbuncle judges, was favoured with seven wins amongst them Coatbridge and Cumbernauld.
Back to August 2009