Voters take note
August 4 2009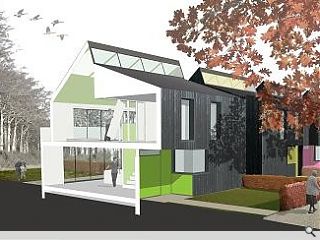 Oliver Chapman Architects have been short listed for the Lifetime Home Awards, the only Scottish practice to do so.
The broad brief called for an affordable home suitable for all ages to which Chapman responded with "Allsorts House", an affordable home that can be divided up into six or seven different configurations thanks to plasterboard walls which can be moved around allowing spaces to expand and contract to the whim of its residents.
Sponsored by the Mail on Sunday the competition is particularly exciting for the competitors because the winning design will actually be built.
Votes can be cast online at
http://www.mailonsunday.co.uk/property/article-1200156/The-Mail-Sunday-British-Home-Awards-Your-chance-vote-stunning-house-future-built-today.html
up to a deadline of August 7.
Back to August 2009