Granite city spending tight
July 30 2009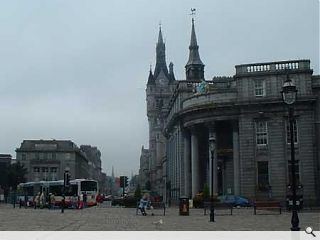 Aberdeen City Council (ACC), presently mulling a £100m contribution toward expanded public space Union Terrace Gardens, have been praised by accounts auditors for their efforts to balance their tottering books.
A report published by the Accounts Commission (AC) last year led to £60m in budget cuts, a reorganisation of fiscal and corporate management and calls for improved delivery of services.
Since then ACC have installed a new "corporate management team" and "governance structure" which the AC acknowledge has begun to see more realistic budgets set.
However the economic environment remains "challenging", leading to a political rift in the city with North East Labour MSP Richard baker claiming: "The SNP and Liberals are still determined to cut the services that we can least afford to lose."
Back to July 2009