Borders discord
July 29 2009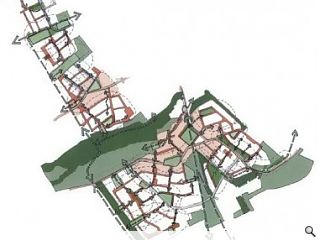 A Borders village is set for a growth spurt after Buccleuch Property and Elphinstone Estates lodged plans for 900 homes at Whitehill Farm, on the periphery of Newtown St Boswells.
The £135m scheme would nearly double the 1,200 souls who currently call Newtown St Boswells home and has encountered stiff opposition from locals, more than 50% of whom signed a petition against the proposal in 2006.
A public inquiry has agreed to expand the village in principle however, subject to ensuring a "positive impact" on the area.
The masterplan submitted does not address the village centre however, the main justification for development, due to land ownership issues and the lack of a village development framework from South Borders Council.
Given relevant approvals work could commence on the first phase of the scheme in 2012.
A planning application for the scheme can be viewed here,
http://eplanning1.scotborders.gov.uk/WAM/showCaseFile.do?appType=planning&appNumber=09/01005/OUT
Back to July 2009