Girl power
July 27 2009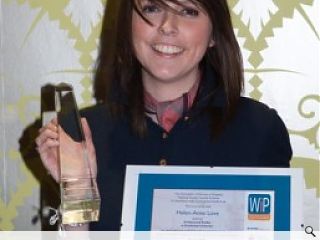 The Association of Women in Property (WiP) have announced that Helen-Anne Love, an architecture student at Strathclyde University, is a regional winner in the organisations annual student awards.
In addition to kudos the title brings with it a handy cheque for £500 along with Wip membership and the attentions of a mentor to see Love through those turbulent formative stages of a career in architecture.
Forty universities put forward their brightest guns for the Wip shoot out, which was open to all female third year built environment students, the 60 contenders providing more than enough ammunition for judges to chew over.
The battle isn't over for Love yet however, as the nine regional winners go head to head in a UK show down to secure the coveted "Best of the Best" accolade, and an attendant £1,000, at a knees up in Claridges, London, on September 22.
Back to July 2009