Sustainability key to Merrylee
July 27 2009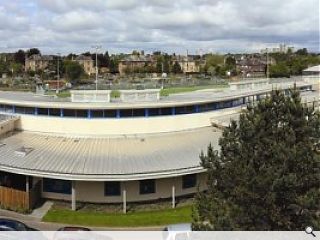 Austin-Smith:Lord have unveiled their latest school, Merrylee Primary for Glasgow City Council in the cities south side.
The £7m facility was conceived in response to both the formal grid pattern of the neighborhood and adjoining Our Lady of the Annunciation Primary, eschewing clumsy physical security barriers for an integrated approach.
Light maintenance construction methods were employed, saving both energy and cost through use of recycled paper for insulation, orienting the building to take best advantage of daylight, utilizing natural ventilation and specification of certified timber.
An on-site wind turbine, part funded by Scottish Power and the Energy Savings Trust, provides up to 12% of the schools power needs.
Playtime forms a critical component of the school curriculum with an "urban jungle" featuring a suspension bridge, felled tree, cargo net, barrel dens and log seats providing an open air playpen for little monkeys to get into the swing of things.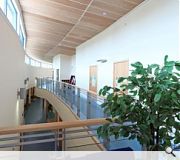 Back to July 2009