New look yearbook
July 21 2009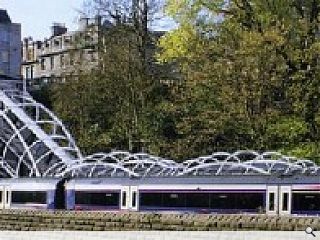 FIFTYSEVENTEN, a yearbook of student work from the Scott Sutherland School of Architecture and the Built Environment, chronicling the pursuits and achievements of students over the past twelve months, has been published.
This exercise helps students to breach the walls of academia and coincided with "The Big Crit" a chance for apprentice architects to stand their ground in front of architectures big guns whilst defending their work.
Lugubrious Isi Metzstein was on hand to unleash his unique brand of acerbic wit at this event, identifying the orientation of bedroom windows in several student hotel schemes to the best avantage of views as overdone: "You don't sit in the bedrooms looking at the view, the bedroom is for sleeping - and other things. The drama should be elsewhere in this building."
Elsewhere Stage three student Samuel Chapsuis-Breyton chose Aberdeen's Union Square Gardens, subject of much architectural to-ing and fro-ing of late, as his canvas. Promoting 'a structure as a path' link the tubular steel structure is intended as a gateway to the city.
This is the school's first year book for some time and will be developed in coming years as a means to incrementally chart the trajectory of the school.
Back to July 2009