National distrust
July 21 2009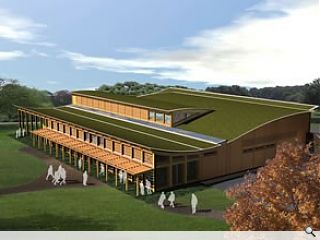 As a number of National Trust for Scotland (NTS) properties close or see their opening hours reduced members are staging a revolt against what they see as Trust mismanagement.
A recent Newsnight investigation revealed budget cuts of £3m have seen Hutchesons Hall, Ben Lawers, Hill of Tarbet and Leith Hall close whilst access is now restricted to Kellie Castle, Haddow House and the Hugh Miller Museum due to £3m of budget cuts.
Members want answers from the Chief Exec, Kate Mavor, as to why these cuts are being made and why they were not consulted in advance citing "opaque" financial management and questions have been asked to the distracting nature of Mavor's many non-NTS roles.
Also in dispute is the Trusts decision to invest in new build visitor attractions such as Gareth Hoskins Culloden Battlefield Memorial and Simpson & Brown's Burns Centre at a time of financial crisis.
The Trust has fallen behind its counterpart, The National Trust, in recent years due to a failure to trim budgets and reposition toward a new, younger membership, leading to calls for a merger of the charities to eliminate duplication of bureaucracy.
Back to July 2009