River delivers
|
Send to friend
July 14 2009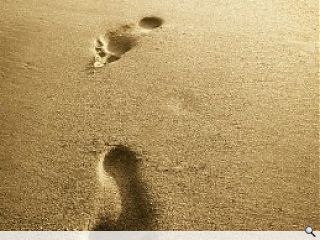 Glaswegians seeking the perfect beach this summer may not have far to go as the beach comes to them.
Locals will have to squint to believe their eyes as a mirage like fifty tonnes of real sand are deposited near the squinty bridge as the star attraction of this years River Festival.
Amongst the activities offered by the surreal sand sanctuary are volleyball, rugby and football ensuring the site will have a sporting shot at success.
Those seeking a more sedate use for the granular attraction will be pleased to note that the Waverley, The Glenlee, HMS Blyth and "live pirate action" will be on show to provide a watery diversion.
Landlubbers aren't forgotten either with the Royal Marines on hand to demonstrate sailing of a different sort as they abseil down neighbouring buildings.
The River Festival runs from July 25 – July 26. For more information and timetables visit
www.itsglasgowfestivaltime.com
.
Back to July 2009