Back of the net
July 13 2009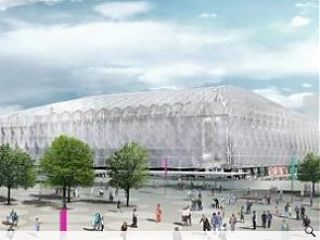 Barr Construction, based in Glasgow, have been awarded the contract to construct the Basketball Arena for the 2012 Olympic Games.
The Olympic Delivery Authority awarded the contract in their drive to work with those British businesses best placed to deliver the Games.
Other Glaswegian Olympics winners include the Miller Partnership and Euro pools PLC who will play a key role in the constructors "Team GB".
Glasgow is uniquely placed to benefit from both the Olympics and Commonwealth Games in coming years.
Designed as a temporary structure the basketball arena will seat up to 12,000 fans and serve as a gathering point for the opening and closing ceremonies.
A finalised design for the arena by Wilkinson Eyre and KSS Design Group is to be completed by October 2009 with Barr commencing construction early next year.
Back to July 2009