Student eyes alight on prize
July 1 2009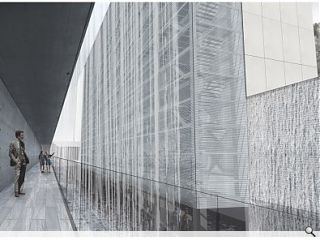 3DReid have unveiled seven finalists for their fourth annual Student Prize, an opportunity for the winner to scoop £1,500 in the largest practice-run award in the UK.
The awards are bigger than ever this year with the slew of seven entries representing an increase from last years final five in response to tthe overwhelming quality and quantity of entries.
Judging for the award comprises twin phases, an online vote which drew in 3,400 hits, that afforded members of the public opportunity to rave for their fav's (and further opportunity to vote for the inaugural Public Choice winner in July).
The online winners were:
Dan Moor
– University of Bath
Joseph Murphy
– University of Strathclyde
They were joined by a hand picked band of five, selected by 3DReid's judges:
Nicholas Szczepaniak
– Westminster University
Jon Morrison
– Mackintosh School of Architecture
Jordan Hodgson
– Royal College of Art
Gavin Lowden
– Northumbria University
Dennis Kolesnikov
– University of Cambridge
The overall winners will be announced on the evening of July 16th. Images shown depict schemes from Jon Morrison (first) & Joseph Murray (second).
Back to July 2009