Industry urged to apply for pi
July 1 2009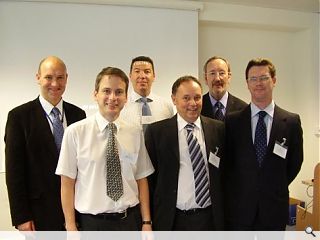 The Scottish Construction Network (SCC) have launched their latest initiative, dubbed the Performance Improvement Network (PIN).
This marks an attempt to pin down a consistent approach to performance measurement for organisations involved in the construction industry, leading to development of a system of web based analysis, combined with regular meetings, presentations and advice to allow signed up members to guage their and others performance, network with peers and share best practice.
As might be expected from a system foreshortened to the pi Network, the program operates with mathematical rigour and aims to complete the supply chain circle with a constant calibre of precise advice.
SCC hold high hopes that pi can become a lynchpin for best practice in the construction arena.
Further details are available on the PIN website,
www.sccipin.org
Back to July 2009