Hazelwood does good
|
Send to friend
June 26 2009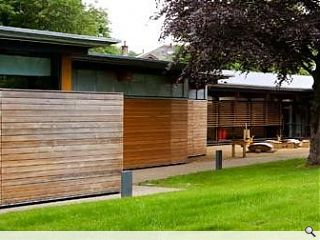 The British Council for School Environments have awarded Hazelwood School top marks for Inspiring Design and a Highly commended award as Best School Architect, despite Hazelwood representing the architects sole contribution to the field.
The strength of Hazelwood was such though that it overcame more established competitors in the tricky arena of education provision.
Hazelwood has proved to be both a tremendous ambassador for Glasgow and a well plumed feather in gm+ad's cap as the ripples of success circumnavigate the globe.
For all the press gushing over architecture however it is the work of children, parents and teachers, particularly Headteacher Monica McGeever, that gm+ad hold as key to a whirlwind of success.
Back to June 2009