Lottery win for Paisley
|
Send to friend
June 25 2009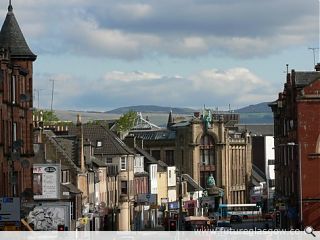 The Heritage Lottery Fund have awarded a £1.5m grant to Paisley's Townscape Heritage Initiative, a move aimed at the repair and re-use of historic buildings as a means of creating more appealing places to invest, work and live.
Paisley is fortuitous in possessing a wealth of architectural treasures from an illustrious past and it is hoped to utilise these assets as a means to forging a prosperous future.
Severe challenges face the Renfrewshire town following the collapse of its manufacturing base and a proliferation of giant out of town retail malls, by concentrating on its inherent strengths however, such as restoration of a vacant former fire station, a shopfront restoration scheme, four public realm projects and repairs work to tenements and the Paisley Arts Centre it is hoped to initiate a fight back.
Back to June 2009