Hope for horror hotel
|
Send to friend
June 25 2009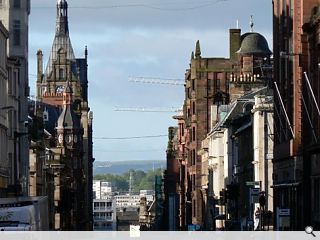 Glasgow's Central Hotel is to become the centre of attention for Principal Hayley after the hotel and conference operator set their sites on the dilapidated gothic pile with a £20m investment plan, intended to reverse years of under investment and neglect.
Previously trading under the name Quality Hotel it was regarded as something of a misnomer by those in residence, its grimy grandeur not enough to counter faulty lifts, mysterious stains, blockages and asbestos.
The general house of horrors theme was reflected in reviews advising of flickering lights, boarded up doors, clanking plumbing and corridors likened to scenes from The Shining. Particular criticism was levied at the basement health centre, said more likely to make users ill than well it was subject to repeated flooding and mould ingress, a situation not aided by a pool which had been left stagnant since closure invoking a powerful aroma that one prospective purchaser likened to "entering hell".
Principal Hayley remain undaunted by these challenges however, confident of dispelling these demons by renaming the hotel as the Grand Central upon it's re-opening in February 2010, an attempt to evoke the Victorian splendour of the properties heyday and counter lingering poor impressions.
Back to June 2009