Union division
|
Send to friend
June 22 2009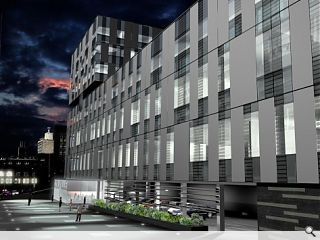 Strathclyde University have announced that they are due to dispose of their huge student union on John Street, part of a long planned estates overhaul, as construction work continues apace on a Biomedical Research Building on Cathedral Street.
The move has displeased a section of staff and students who wish to see University resources spent on people rather than estates management.
In total some four new buildings will be built including a Sports Centre, Faculty of Education and a new "Front Door" pavilion on the site of the former Rottenrow Maternity Hospital.
Other sites such as the McCance and Colville buildings will be refurbished to create an estate of consistent quality.
This program will be financed via a consolidation of the campus, cutting the size of Strathclyde's estate by some 40% (including closure of the Jordanhill campus) together with capital grants and borrowing.
Back to June 2009