Demo memo
|
Send to friend
June 12 2009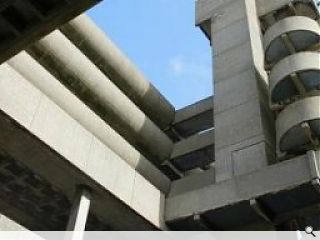 The Rubble Club express is now at full tilt with an avalanche of bulldozed buildings brought bubbling forth from distraught fans and the occasional knife twisting critic!
New members welcomed to the Rubble fold of late include Owen Luder's Tricorn Centre. The post war brutalism champ may even go on to win the Rubble of Rubbles as the architect with greatest number of Rubble nominations, watch this space.
Elsewhere a little known gem from Richard Rogers, the Paul Hamlyn Library at Thames Valley University, has been brought to the attention of the Club. It's pending demolition under the "Heart of Slough" initiative is indicative that it is not just Brutalism that is in danger with several hi-tech structures now making our list.
As press momentum builds these short lived architectural gems are certain to be joined by a raft of fresh faced recruits from across the United Kingdom and beyond so why not join in the demolition derby fun over at
www.therubbleclub.com
and make your feelings known?
Back to June 2009