Tram qualms
|
Send to friend
June 10 2009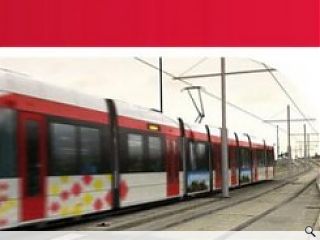 Edinburgh's tram scheme is being hit hard by the recession with developer contributions dwindling for the increasingly pricey transport solution.
Edinburgh City Council had placed great hope on scooping a tidy £7.9m from Henderson Global investors and their St James Centre redevelopment. When push came to shove however the council were only able to prise £1.4m from the reluctant hands of the global asset managers.
The measly sum follows slim pickings from other capital projects, notably the Morrison Goods Yard Project and a hotel development on Princes Street where Deramore dodged making any contribution at all.
Council leaders are now being forced to borrow in order to honour their commitment to a £45m share of tram costs.
Back to June 2009