LEGO auction hots up
|
Send to friend
June 2 2009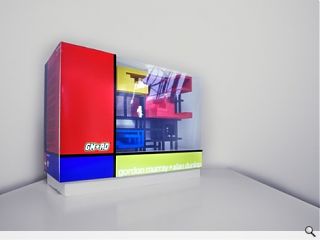 Prospect's LEGO auction closes tomorrow morning leaving canny LEGO procurers a matter of mere hours to snag themselves a bargain and provide some much needed funds for the National Autistic Society.
It has been a rollercoaster few months for the five practices but the end is now in sight, to the delight of charity and architects alike.
gm+ad have already been crowned winners of our popular vote but who will walk away with the most cash? Log on to Ebay now and bid for dibs on the home of your dreams.
As of now bidding stands at:
£150 for
gm+ad
£130 for
Gareth Hoskins
£150 for
RMJM
£50 for
Aedas
£10 for
Michael Gilmour Associates
Back to June 2009