Delegates mass at the gates of Glenrothes
Send to friend
* Required fields
|
Send to friend
April 8 2009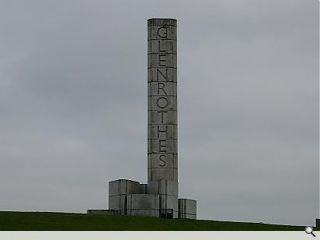 Eager punters continue to flock to Saving Down Towns, in association with Highland Colour Coaters, each keen to make their voice heard at our day long feast of architecture, planning, design and development.
Delegates thus far confirmed read like a whose who of urban regeneration in the Fife and Ayrshire communities with many leading lights in the political sphere eager to lend a hand to what will be an invigorating session of debate, ideas, plans and passion.
Lindsay Roy MP will be joined by Tricia Marwick MSP for proceedings with Yvonne Gavan representing the Scottish Government and a representative from East Ayrshire Council also in attendance.
They will be joined by members of the public and community groups from across Scotland with a delegation making their way across from New Cumnock and Cumbernauld in addition to community leaders from Glenrothes.
Developers will be on hand from the EDI Group and NV Real Estate to share experiences from the hard nosed edge of commercial reality.
In addition design experts from Studio LR, 3DReid and Morgan McDonnell Architecture will put a professional slant on the days findings, visualising the way ahead for our neglected town centres.
Saving Down Towns in association with Highland Colour Coaters will take place at the Rothes Hall in Glenrothes on Mon 27 April. Please complete our
online registration form
to confirm your attendance, book early to avoid disappointment.
Back to April 2009