No pain no gain on Ruthven Lane
|
Send to friend
March 30 2009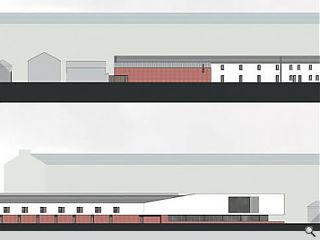 An off the beaten track lane, housing a row of small traders could be set for the chop after plans were put forward by Ruthven Property Partnership to demolish a series of shops and lock ups in Dowanside and Ruthven Lanes.
Proposals submitted to planning are expected to be given the nod and call for a two storey mixed use scheme combining replacement retail provision with upper level office and space. A lockable barrier will control access from Byres Road.
The proposed building comprises a linear form under a pitched slate roof, predominantly rendered walls and elements of brick, timber and aluminium.
It is feared that many independent shops and businesses will be unable to continue trading if rents are raised and it will see the loss of several old byres, thought to have given Byres Road its name.
The popular Di Maggio's restaurant will be unaffected by the plans.
Back to March 2009