Glasgow on camera
|
Send to friend
March 23 2009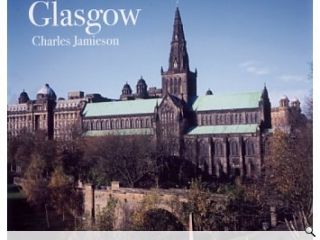 Glasgow as a city of contrast, grit and bustle lends itself well to the medium of photography, a fact demonstrated by the proliferation of photographers and artists from across the city.
Foremost amongst them is Charles Jamieson, a well known artist described by The Herald as "one of the 50 most collectible Scottish artists working today."
Jamieson has channelled his emotional and professional energies into the creation of an extensive volume referencing the history and culture of the city and its people through rich full colour panes of contemporary photography and personal anecdotes.
From the last vestiges of industry along the Clyde to contemporary development and a rich architectural legacy, the modern city is captured in all its facets, laced always with a powerful sense of history and evolution.
The Glasgow depicted in Jamieson's lens is a confident metropolis striding into the 21st century with purpose.
Glasgow is published by Frances Lincoln Limited and will be available to buy from April 2nd priced £16.99.
Back to March 2009