Mysterious vaults unearthed on Princes Street
|
Send to friend
March 16 2009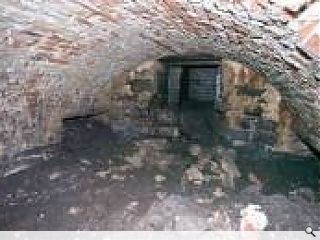 Tram workers excavating Princes Street have uncovered three mysterious underground chambers, thought to date from the 18th century.
The vaulted spaces, constructed of brick and stone, were uncovered just yards from the Mound and are said to be in excellent condition. The chambers are situated in a row with doorways fronting Princes Street Gardens that appear to have been deliberately blocked with rubble.
Coinciding with construction of the New Town the mysterious chambers have elicited much confusion from archaeologists, curious as to the intended purpose of the buried relics.
The remains will not delay tram construction however, simply being documented and covered over.
Back to March 2009