Highland pick up the cudgel for Glenrothes
|
Send to friend
March 10 2009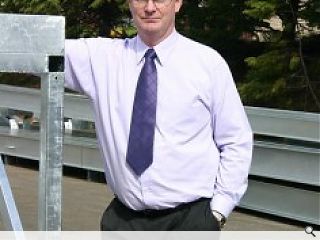 Highland Galvanizers have announced that they will be sponsoring the upcoming "Saving Down Towns" conference in Glenrothes in a bid to showcase the transformative potential of galvanizing.
Geoff Crowley, Highland's managing director, is puzzled as to why our towns are being made duller by an absence of colour. Particularly now that their innovative "Colourgalv" process to blend hot dip galvanizing with powder coating is on the market.
Widely perceived as expensive it is in fact as competitive as the application of paint and presents significant whole life benefits, coatings for instance are guaranteed for up to 25 years.
Galvanized into action Highland are promoting the unique powder coating as a means to paint the town red, blue, green and everything inbetween to shake grey into yesterday.
Fencing, benches, lampposts, railings and other street furniture could all see rust bite the dust.
A zero tolerance approach to defects will say cheerio to poorly maintained, drab environments and inspire a new found respect amongst all for our public realm.
The butterfly effect shows that it can be the little steps which generate the greatest ripples, Highland aim to be this catalyst in a colourful metamorphosis of our towns and cities into a swarm of individual butterflies.
Back to March 2009