7N's field of dreams
February 12 2009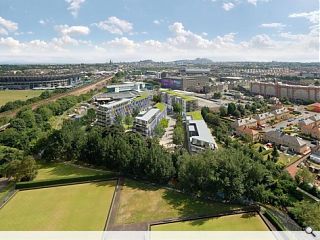 Newly formed 7N Architects didn't have long to wait for their first major success, unanimous planning committee support for Westfield.
Westfield sports193 new affordable homes for Dunedin Canmore Housing Association alongside 10,000sq/ft of small business space. Pedestrian links between Stevenston Road and and Balgreen will be enhanced through provision of a new footbridge.
Working with Hart Builders, 7N expect to start on site in the summer for completion in 2011.
Image taken by Peter Guthrie for Make Ltd.
Back to February 2009