Place making with StudioLR
January 30 2009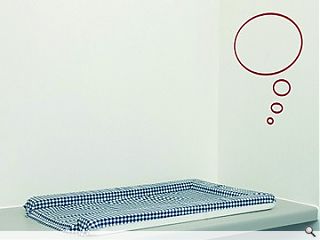 StudioLR have undertaken a wayfinding project in environmental graphic design to provide signage, information panels, public art, and donor recognition boards to contribute to an understanding of place.
Such features comprise a basic need to define public space be that hospitals and schools, visitor attractions or outdoor trails, all require to communicate with their users.
The Edinburgh based design consultancy aim to use graphic design elements to determine the character of a place by complementing the architectural or natural surroundings.
A StudioLR spokesperson outlined the various messages they convey: "Does the place seem to extend a welcome or invite participation? Are the design elements understated, creative, surprising? Is the effect reassuring, stimulating, intimate? Environmental Graphic Design can shape and even define the sense of a place."
In partnership with architects, developers and local authorities in the early stages of a build, StudioLR apply sophisticated use of colour, and witty, restrained deployment of language and typography with artists such as Alec Finlay.
"The team is keen to explore not only what Environmental Graphic Design is, but also what it could be." Said StudioLR.
Back to January 2009