Buro Happold: Ten years in North Europe
January 28 2009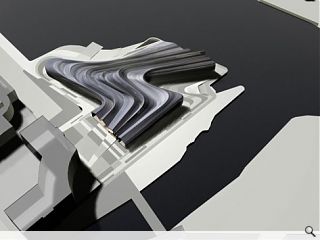 Buro Happold have published their "Ten year book", a celebration of a decades work throughout Scotland and Northern Europe.
The volume highlights 50 multi-disciplinary engineering projects throughout the region with emphasis on Happold's Scottish work.
Rod Manson, director of Buro Happold's Glasgow office has strived to form a northern European hub from his Glasgwegian base. This represents an important statement of ambition from someone who harbours real desire to place Scotland at the centre of a network of northern economies, not isolated on the periphery.
An international engineering firm of Buro's standing on our doorstep brings enormous benefit to architects working at home and abroad and is a tremendous boon to the Scottish economy.
The fruits of such a prolonged period of success make for interesting reading with an eclectic mix of some of the finest architectural works of the recent past and immediate future.
From Zaha Hadid's riverside museum to the St Andrews Centre and Urquhart Castle, there can be few regions of Scotland not to have been wrought anew at the hands of Buro Happold's skilled engineers.
Back to January 2009