North Face move north
January 28 2009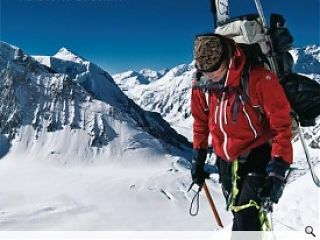 The North Face, in tandem with Tiso, a supplier of outdoor clothing and equipment, are set to unveil a flagship "super shop" on Glasgow's Buchanan Street this week. The 2,500 sq ft outlet has taken over the entire first floor of Tiso's Buchanan Street store.
Utilising a successful "shop-in-shop" concept developed after the success of principal stores at Covent Garden and Manchester, these shops are designed to personify the North Face brand, celebrating a heritage of outdoor exploration with the tagline: "Never stop exploring".
Keith Byrne, Sales & Marketing Manager of The North Face commented 'We have had a long association with Tiso and are delighted to strengthen our alliance with a key partner in such a vibrant city. Buchanan Street in Glasgow has the highest footfall of any High Street outside London and as such this was the perfect location for us to have a more conspicuous presence at the same time as continuing our very positive relationship with Tiso".
Chris Tiso, Chief Executive, added, "We are thrilled to be working with The North Face is this way. Their brand has grown from strength to strength over the last few years and it provides a fantastic opportunity for us to be able to present not only a much broader selection of their range to our customers, but also in one of our busiest high street stores in the country".
North Face will open to the public on Friday 30 January.
Back to January 2009