Strathclydes estates slide
January 22 2009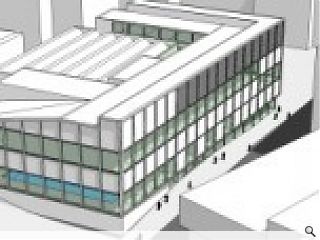 The University of Strathclyde is to undertake "a thorough risk analysis" of all major capital projects which have not yet been committed to.
Strathclyde are taking stock of the recessions impact on their finances and are determined to avoid any potential cost over-runs. Costs for the teacher training centre have already spiralled from £52m in 2005 to £65m today and plans for a new Sports facility are under similar review.
The Universities estates plan is currently valued at some £300m.
Another factor concerning the further education provider is the falling asset value of their Jordanhill site, the sale of which to housing developers had been hoped to pay for the new works.
Strathclyde's Principal, Andrew Hamnett revealed a freeze on work until May at the earliest but retains a "strong commitment" to realising these projects as a means of bringing about "vital integration" of the campus.
This decision will not affect work which is currently underway on the Institute of Biomedical Sciences on Cathedral Street.
Back to January 2009