Apex hotels have a Spring in their step
January 19 2009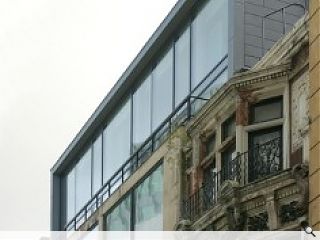 Edinburgh based Ian Springford Architects have announced completion of their extension to the Apex City of London Hotel.
The hotel expansion is accommodated across two new extensions.
A neighbouring office building has been subdivided and a split level rooftop penthouse inserted to provide room for a further 54 bedrooms, lounge area, break out space and enlarged gymnasium.
In addition space between the two buildings was infilled to create additional rooms at a combined cost of approx £5.5m.
The Hart street hotel is well regarded in the business and is currently ranked near the apex of over 1100 London hotels, currently at No four, by Tripadvisor.com. It has also recently won Visit London Hotel of the Year 2008.
Back to January 2009