Selfridges shut up shop
January 13 2009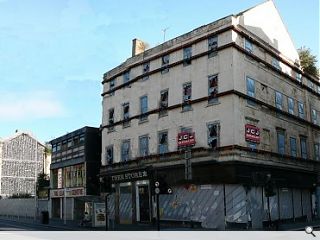 The Selfridges will they, won't they, saga rumbles on with the retail brand publicly admitting what many considered blindingly obvious - there are no immediate plans to develop the fabled store in Glasgow's Merchant City.
The shop stoppage was widely feared as plans were never submitted to the council, despite Toyo Ito reportedly having ambitious designs for the site.
Key Merchant City land earmarked for the development has been languishing under a blanket of neglect for the past six years, producing nought but a decayed block lumbered with the detritus of a crumbling department store.
The upmarket retailer has stated they will only proceed if it is "financially viable", two words not known for their close corollary in the present economic climate.
With little prospect of alternative plans being forthcoming, council leaders are resigned to a long drawn out wait for movement on the £90m, 200,000sq/ft store.
As an interim measure councillors are looking to undertake demolition and landscaping works to remedy the present sorry state of affairs.
Back to January 2009