Culture plan is just capital
January 8 2009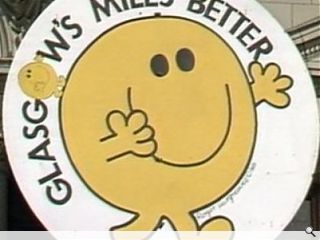 Culture Secretary Andy Burnham has announced that cities across the Britain will be eligible to bid for the title of UK capital of culture in a new competition, envisioned to run every four years from 2011.
This follows Liverpool's success in 2008 as European capital of culture. Its chairman, Phil Redmond, has been appointed to head a panel investigating the feasibility of such a prize.
The winner would play host to a major cultural festival and act as host venue for the biggest prizes in the arts, notably the Booker Prize for literature, the Turner Prize for art, the music industry Brit awards and the showbiz Bafta's.
Unesco City of Music (Glasgow) and Unesco City of Literature (Edinburgh) are both strong contenders for the inaugural event but Aberdeen, Inverness and Dundee are also likely to consider themselves in with a shout.
Glasgow's earlier triumph in 1990 is considered a turning point in the city's history, the moment when the city threw off the shackles of industrial decline to embrace culture and the arts.
Burnham is keen not to repeat policies followed during the last recession in the early nineties when arts funding was progressively curtailed.
Back to January 2009