ECC's planned land grab
January 8 2009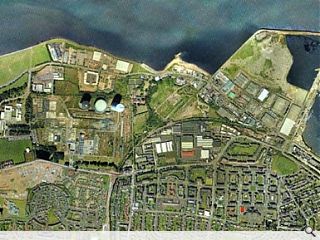 Edinburgh City Council are looking to build up their land bank by snaffling up land on the cheap from hard hit developers.
Councillors are scrabbling to take advantage of falling land values on the city's waterfront in particular where prices have fallen by as much as three quarters in the past two years.
By bringing land under council control city leaders hope to stimulate stalled development and provide more land for affordable housing. Using this land officials are keen to press ahead with a mix of private, rented and shared-equity homes.
Nevertheless Dave Anderson, the council's city development director, outlined a cautious approach:
"We are looking at strategic land acquisitions but you have still got to have a reason to buy the land and also a revenue stream to pay back the money you have borrowed.
"If you take the waterfront, the land values have just not held.
"There are some developers who are in a position where they either sell assets to get cash flowing again or wait until the bank manager calls and have to hand over the keys.
"But we want to work with them and affordable housing is our main focus at the moment."
These moves form part of measures to jump start the city economy amidst the global economic downturn.
Back to January 2009