Surveyor lands fellowship
January 7 2009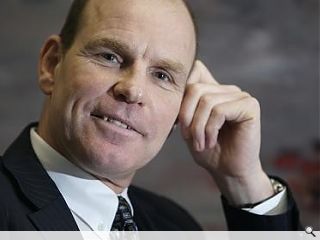 Peter Ramsay-Dawber, construction management expert at Nottingham Trent University, has been invited to become a Fellow of the Royal Institution of Chartered Surveyors (RICS).
Ramsay-Dawber was nominated by peers impressed by his vast knowledge and experience of property and construction gleaned from more than 30 years in the business.
The award is doubly impressive as only existing RICS members can normally apply for fellowship, but each year the organisation bestows the mark of distinction on a small number of esteemed professionals from surveying-related backgrounds.
Ramsay-dawber said: "I am so honoured to have been invited to become a fellow of the RICS, particularly as it is a symbol of peer recognition for what I have achieved during my time in both industry and academia."
Vivien Small, Head of RICS Education and Qualification Standards said: "I am delighted that such a highly regarded academic from an RICS partner university has been recognised in this way."
Back to January 2009