Flood designs make a splash
December 22 2008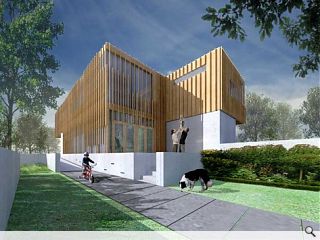 A competition launched by Norwich Union, with the support of the Royal Institute of British Architects (RIBA), has been inundated by a flood of entries.
With land scarcity forcing continual encroachment upon h2o imperilled sites organisers set out to deliver a family home and garden on a high risk flood plain site.
As sea levels rise architects will have to become ever more devious if they are to keep Neptune at bay, as coastal regions contemplate a soggy future radical new thinking is being postulated by way of floating homes, sunken pontoons and timber drawbridges.
A panel of architectural and insurance industry experts tasked with sifting through the entrees elected to award four winners:
Nissen Adams LLP, London
Eleena Jamil Architects, Malaysia
Pohkit Goh, Edinburgh
Hopper Howe Sadler, Newcastle
These solutions demonstrated three main responses: Raising properties and their surroundings above ground level, allowing part or all of the house to float and allowing continuous use of the property should water enter.
Sunand Prasad, RIBA President, articulated the designers ambition, "Reducing the risk of flooding does not begin and end with concrete walls and buildings on stilts, as the results of the competition show. Good design lies at the heart of creating communities that are more resilient against flooding, of lessening the cost caused by flooding when it does occur and of minimising the impact it has on local livelihoods and safety. The variety of the approaches demonstrated by the entrants shows the enormous potential of design-led solutions."
The ideas generated will be presented to developers and planners in the hope of instigating better solutions to flood risk.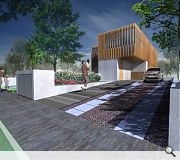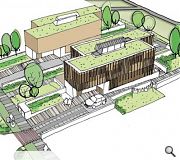 Back to December 2008