University challenge
December 22 2008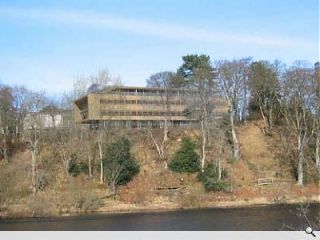 The Robert Gordon University in Aberdeen has approved a revised estates masterplan from Building Design Partnership, signaling the start of a period of development which will transform the Garthdee campus.
This revised 10 year masterplan will be submitted for planning permission in early 2009.
Pat Briggs, Executive Director, who is leading the project said, "The funds to fulfil all of our ambitions are just not available at the present time and will need to be accumulated over a number of years. For that reason we are considering options for phasing the work. The objective is to ensure that the project remains affordable without compromising quality or putting inappropriate pressure on our planned investment in teaching and research."
The first phase would consolidate academic activity at Garthdee by 2015 at a cost of £115m by providing:
• School of Engineering;
• School of Pharmacy and Life Sciences;
• School of Computing;
• Library provision for the full Garthdee Campus;
• Communal teaching facility;
• Student services;
• Informal learning/social and catering provision for the campus as a whole.
By 2020 the second phase of development would re-house the remaining schools not already housed in new build, in particular the Gray's School of Art and Scott Sutherland School of Architecture and the Built Environment.
In addition, the Scott Sutherland site would be remodelled to accommodate the new administrative and support hub for the University and the site of Gray's School of Art is being considered for the development of new student accommodation on campus.
Back to December 2008