Hospital portions
December 19 2008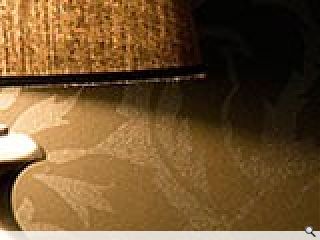 Hotel du Vin have opened a bistro and hotel within that most inauspicious of abodes, a former lunatic asylum.
Present thinking on care for the insane is to provide treatment in a more residential environment eschewing isolated large scale institutions. This has led to the closure and loss of many magnificent Victorian era structures across the country, including this former hospital in Edinburgh's Old Town conveniently located on Bristo place.
Fortunately Hotel du Vin are bringing some sanity to this state of affairs by rejuvenating the former house of madness complete with an elaborate bespoke chandelier, crafted from wine glasses, and specially commissioned artwork celebrating Edinburgh life.
The quirky eatery provides patrons with food for thought as they digest the ambience of a past era while indulging the best of the present.
These ambitions are by no means yet satiated however with a "cigar shack" set to circumvent onerous smoking restrictions by accommodating nicotine addicts in a purpose built smokers pavilion, complete with underfloor heating and luxurious seating.
Management are confident these unconventional accoutrements will entice custom from plainer competitors.
With the hotel set for a grand unveiling in January the Bistro has already opened for business.
Back to December 2008