Airports up in the air
December 17 2008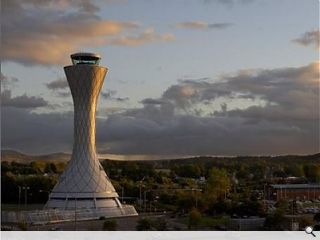 An enforced sell off of Edinburgh Airport is on the cards after the Competition Commission (CC) laid down the law to airports operator BAA.
The airport specific demands have come as a surprise, not least to BAA themselves, as previous decrees had not stipulated any preference merely indicating that three airports, including one from Scotland, should be offloaded in a bid to nurture enhanced competition and boost service.
Justifying the move the CC argue that if Glasgow was retained by BAA it would remain under competitive pressure from both Edinburgh and Pretwick. In addition Edinburgh has better prospects for development and sale and would prevent BAA from monopolising eastern airports.
The sale remains subject to a final consultation.
The omnipresent operator has stated that there is "no justification" for forcing a sale of the business travel hub. BAA had been expected to ditch Glasgow which has slipped behind Edinburgh in investment and passenger numbers in recent years.
Spanish owned BAA dispute opinion that a diversified ownership base will foster a spate of investment, arguing that: "the proposed remedies may actually delay the introduction of new runway capacity."
The CC brush such protestation aside however stating: "Under separate ownership, the airport operators including BAA, will have a much greater incentive to be far more responsive to their customers."
Image depicts 3DReid's control tower at Edinburgh Airport.
Back to December 2008