Georgian revival
December 12 2008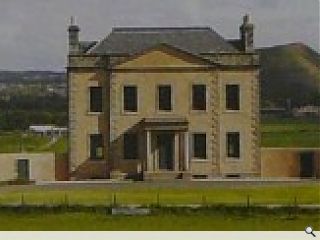 Restoration work on Blackburn House in West Lothian is now complete. Masterminded by Simpson & Brown Architects the works have transformed the derelict Georgian farmhouse into a centre for the creative industries, housing both office and studio space.
Originally built as a grand farmhouse by George Moncrieff in 1772, a public front commands a grand classical elevation of generously proportioned floors at ease with a rolling landscape of fields and hills.
A basement area provides a link between the main house and two flanking barns, designed to look like pavilions.
Having fallen into a state of serious disrepair the Cockburn Conservation Trust set about restoring the house, including fine interior plasterwork and rebuilt elevations.
Severe damage to the north east corner of the property presented opportunity to instate a lift, services and ancillary spaces, bringing the historic landmark fully into the 21st century
Back to December 2008