Crossrail de-railed
December 11 2008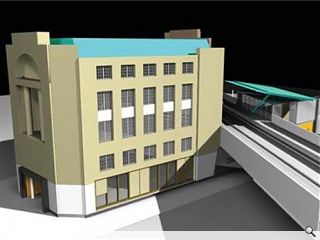 Glasgow's eternally championed and never actioned "Crossrail" scheme has been scuppered for the umpteenth time after the Scottish Government dingied the near mythical line in their transport review.
The omission bumps Crossrail into the long grass for at least 20 years, instead priority is to be given to the more mundane practicalities of increasing capacity at Glasgow Central and Queen Street.
As a sop to the schemes promoters a new station or stations could be constructed to "link the networks to the north, south and east of the city", although no detail is provided. Plans for a light rapid transit system were also postulated to improve cross city connectivity by utilising some form of Metro system that could negotiate heavy to light rail.
These works alone are priced at up to £3bn.
Crossrail would have allowed travel from south west Scotland to the north east without recourse to a city centre interchange. A re-opened Glasgow Cross, designed by Aedas, would have allowed eventual connection with the Argyle low level line.
Back to December 2008