Bridging loan
December 11 2008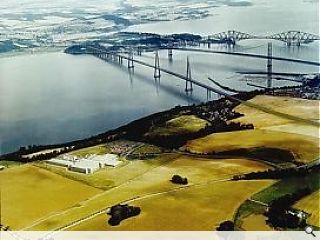 The Scottish Government has outlined its transport vision for the coming decades, foremost among them a new Forth crossing.
The colossal expenditure originally required to realise this ambition, some £4bn, had caused ministers to balk. This figure has subsequently been reduced to a less eye watering £1.72bn to £2.34bn.
Explaining the apparent bargain Sebastian Tombs, Chief Executive of Architecture + Design Scotland said: "Confirmation that the existing road bridge will remain open, and the consequent reduction in the width of the new crossing, has led to the design option of a mono-tower approach being adopted, an option that we have consistently promoted."
The structure will be funded directly from the public purse under a design and build contract by bringing forward capital investment, scorning the PPP/PFI model. However this would require the Treasury digging deep into a threadbare wallet and the Scottish Government have yet to receive an answer.
The Chancellors pre-budget report has already trimmed the Scottish budget between 2010 and 2012 by an estimated £1bn.
Completion of the new crossing is anticipated for 2016.
Back to December 2008