Low Carbon Building Award now open for entries
December 8 2008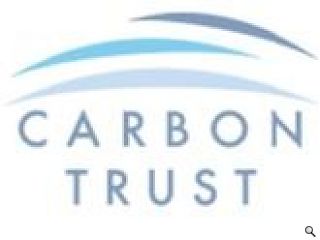 The Carbon Trust in Scotland is calling for all architects, designers, contractors and project managers in the private and public sectors that have been involved in delivering new or refurbished buildings exemplifying low carbon principles to stand up and be recognised for their work.
Now in its third year, the Carbon Trust Low Carbon Building Award has been specifically designed to acknowledge and applaud the successes organisations in Scotland have had with building design and to provide exemplars for others to adopt.
John Stocks, Manager, Carbon Trust in Scotland, commented: "There is a wealth of talent in Scotland using the array of low carbon technologies in the design or refurbishment of buildings and alternatives to 'regular' building materials now available, and with our Low Carbon Building Award we're keen to recognise this talent and the obvious positive implications it has for Scotland's buildings."
The Award judges will be looking for new or refurbished buildings that embody low carbon design principles and deliver reduced energy demand and emissions, sustainability and a high quality of occupant experience.
The 2008 winner of the Carbon Trust Low Carbon Building Award was East Lothian Council for Windygoul Primary School, Tranent. The judges were particularly impressed with how the Council took sustainability into the class room, with a building design which ensures pupils benefit from a healthy learning environment using natural ventilation and minimising energy usage. Educational tools were incorporated into the design, with special control panels to allow pupils to monitor electricity usage.
John Stocks added: "We are looking for applications from organisations that have, within the last two years, commissioned or delivered a building in Scotland that has either been built or refurbished in accordance with low carbon design principles. There is a range of criteria the award judges will be looking at, which include environmental impact, particularly energy demand and emissions, sustainability and quality of occupant experience.
"We know there are some great examples of low carbon design principles in Scotland and would encourage organisations not to miss out on the opportunity to be recognised for their achievements by entering the Low Carbon Building Award 2009."
The winner will be announced at the Scottish Energy and Efficiency Conference (SEEC) on 3 February 2009, being held at the Glasgow Hilton Hotel.
How to Enter:
To register an interest and request an application form for the Carbon Trust's Low Carbon Building Award 2009, simply email:
Amanda.sutcliffe@smarts.co.uk
or
Emma.Davies@smarts.co.uk
Closing date for entries for the 2009 Award is 9 January 2009.
Back to December 2008