Lighthouse off the rocks
December 1 2008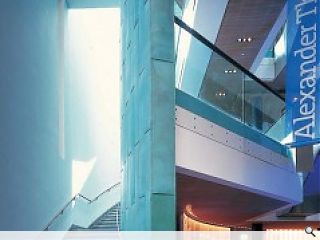 A serious cash shortage at Scotland's centre for Architecture and Design, The Lighthouse, has been plugged via a concerted rescue package from the Centre's funding partners, Glasgow City Council (GCC), The Scottish Government and Scottish Enterprise.
The terms of this deal provide a £250,000 loan from GCC to help clear a deficit and increase commercial revenue. This loan will be payable over 10 years at commercial interest rates.
A further £50,000 increase in core funding has also been awarded by GCC.
These monies will be put towards opening the architecturally interesting level one gallery, freeing the level four space for commercial pursuits.
In addition the Scottish Government has agreed to cut strings attached to their funding, allowing the organisation greater autonomy in its work.
The rescue package was put together after The Lighthouse unveiled a projected shortfall in its accounts last month.
Back to December 2008